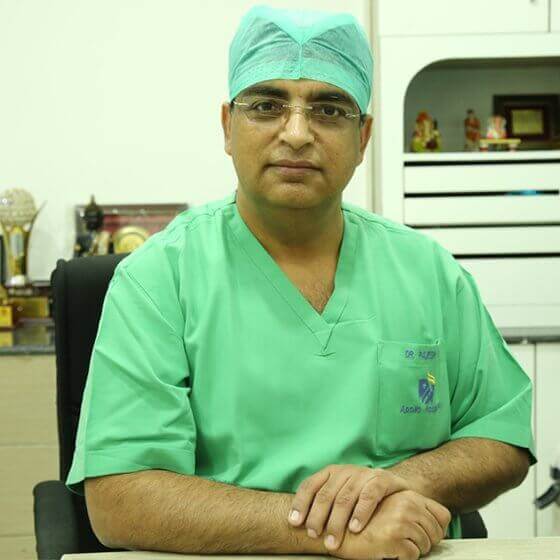 Robotic Urologist Surgeon in Delhi, India
Dr. Rajesh Taneja is a one of the best robotic urologist, andrologist and robotic surgeon of India who works at the Indraprastha Apollo Hospital, New Delhi. He is one of the few renowned urologists who performs Robotic assisted urological surgeries in the country. He is also known for being a top urologist who has excelled in the technique of Holmium Laser Enucleation of prostate(HoLEP).
Dr. Rajesh Taneja is one of the very few pioneer urologists, trained in Robotic Surgical system (Da Vinci_Si) in the country, performing Robotic assisted urological surgeries with excellent results comparable to the best in the world. He is the only Asian urologist to treat Interstitial Cystitis (Bladder Pain Syndrome) using holmium laser with very good results.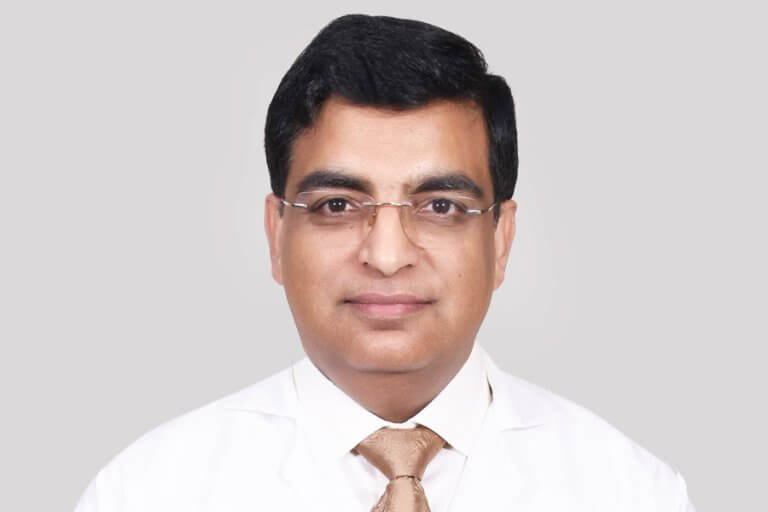 Dr. Rajesh Taneja Featured on Forbes India
Robotic surgery is a new and exciting emerging technology that is taking the surgical profession by storm. Surgical robots have become the entry fee for centers wanting to be known for excellence in minimally invasive surgery
Benefits of
Robotic Surgery
In recent years, robotic surgery has become the most preferred surgical method for many types of procedures.

Smaller Scars

Shorter Hospitalization Time

Lower risk for adverse side effects

Faster overall recovery time

Less Pain

No Blood Donation prior to surgery

Less Blood Loss

Quicker return to normal activity
First of all, I thank you "APOLLO for offsing world class treatment at affordable price in general ward." The services of staff nurses/ staff/ dietician are appreciable. I also congratulate the unit/team of Dr Rajesh Taneja for doing their best. "Dr Taneja has carried out painless and precise surgery on me in a time bound manner." I give him 10/10 (ten out of ten) for his duty and performance as a doctor.I wish him great success in life.
"Correct diagnosis, correct surgery, wonderful post surgery treatment"

Thanks for giving my mother a new lease of life.
"I was one of the lucky patients to have Dr Taneja for my treatment. Although I started my treatment with other doctor, a good friend of mine, whose father was operated upon by Dr Taneja. He called me and recommended Dr Taneja. I thought I should at least visit Dr Taneja as my best friend recommended him. When I visited Dr Taneja I decided that he will be my doctor. I found Dr Taneja very confident and knowledgeable in his field of medicine. He carefully listened to me with patience and elaborated on the problem. I recommend Dr Taneja to all of those who have urology problems. I am sure they will be greatly satisfied with is treatment. I thanks him and wish him the best."
Indraprastha Apollo Hospitals, New Delhi, India
Gate No. 10, Room No. 1019, Ground Floor,
Mathura Rd, Sarita Vihar, New Delhi – 110076