Best Andrologists In Delhi Apollo Hospital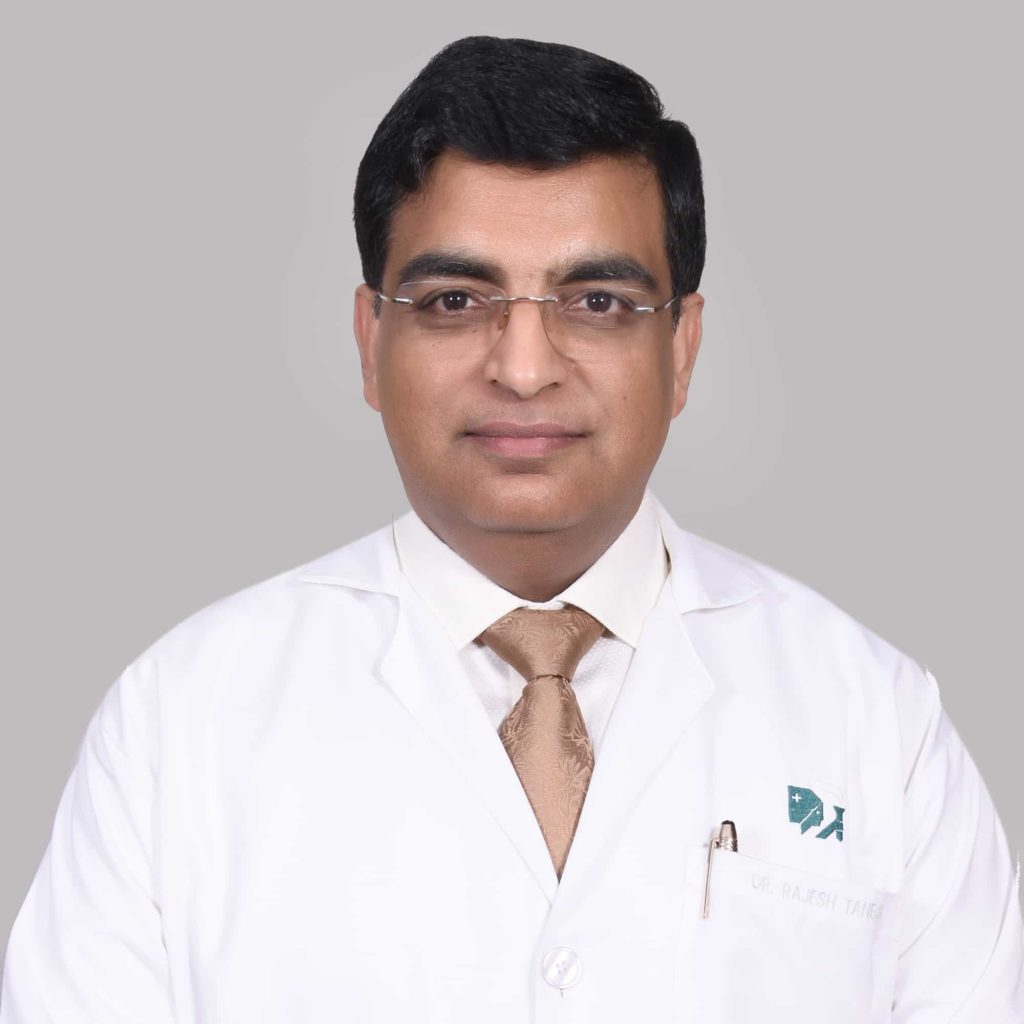 Dr. Rajesh Taneja is the best senior urologist, andrologist of Apollo Hospital in Delhi, India performing robotic surgery. A graduate & post gradate from Maulana Azad medical College, New Delhi. He pursued post doctoral course (MCh) in Urology from the prestigious All India Institute of Medical sciences. He is a founder fellow of Geriatric Society of India and is an active member of Delhi Urology Society. He is Joint Secretary of "Andrology India" and is on executive board of "Indian Andropause society". He has been holding CME's, delivering talks and participating in live workshops related to Urology, Andrology and Andropause.

He is one of the very few urologists in the country to have acquired the technique of Holmium Laser Enucleation of prostate (HoLEP) and pioneer urologists, trained in Robotic Surgical system (Da Vinci_Si) in the country, performing Robotic assisted urological surgeries with excellent results comparable to the best in the world. He is the only Asian urologist to treat Interstitial Cystitis (Bladder Pain Syndrome) using holmium laser with very good results. He has also written a book in the same. Dr. Taneja was also recognised as a "Proctor" for robotic surgery programs to assist in the training of newly inducted robotic surgeons.

Holmium Laser Enucleation of the prostate (HoLEP) is a cutting edge option in contrast to the standard Transurethral Resection of the Prostate (TURP) technique for bladder surge hindrance because of BPH. It requires a brief time of hospitalization and a sedative. A catheter (a cylinder which depletes the bladder) is likewise required for 1-2 days until the urine clears. Patients are encouraged to take life calmly and to abstain from stressing or hard work for about a month after the medical procedure.
Current Assignments
Member, Executive committee, ESSIC, (International Society for study of Bladder Pain Syndrome)
Founder Chairman Global Interstitial Cystitis Bladder Pain Society
Chairman for the 2016 Annual Meeting of European Society of Study of Interstitial Cystitis (ESSIC) Held at New Delhi, November 17-19, 2016
INDRAPRASTHA APOLLO HOSPITALS NEW DELHI
OPD Timings
| Day | Room | Time |
| --- | --- | --- |
| Monday | 1019 | 11:00 a.m - 04:00 pm |
| Thursday | 1019 | 11:00 a.m - 04:00 pm |
| Friday | 1019 | 11:00 a.m - 04:00 pm |
| Saturday | 1019 | 11:00 a.m - 04:00 pm |
Indraprastha Apollo Hospitals, New Delhi, India
Gate No. 10, Room No. 1019, Ground Floor,
Mathura Rd, Sarita Vihar, New Delhi – 110076